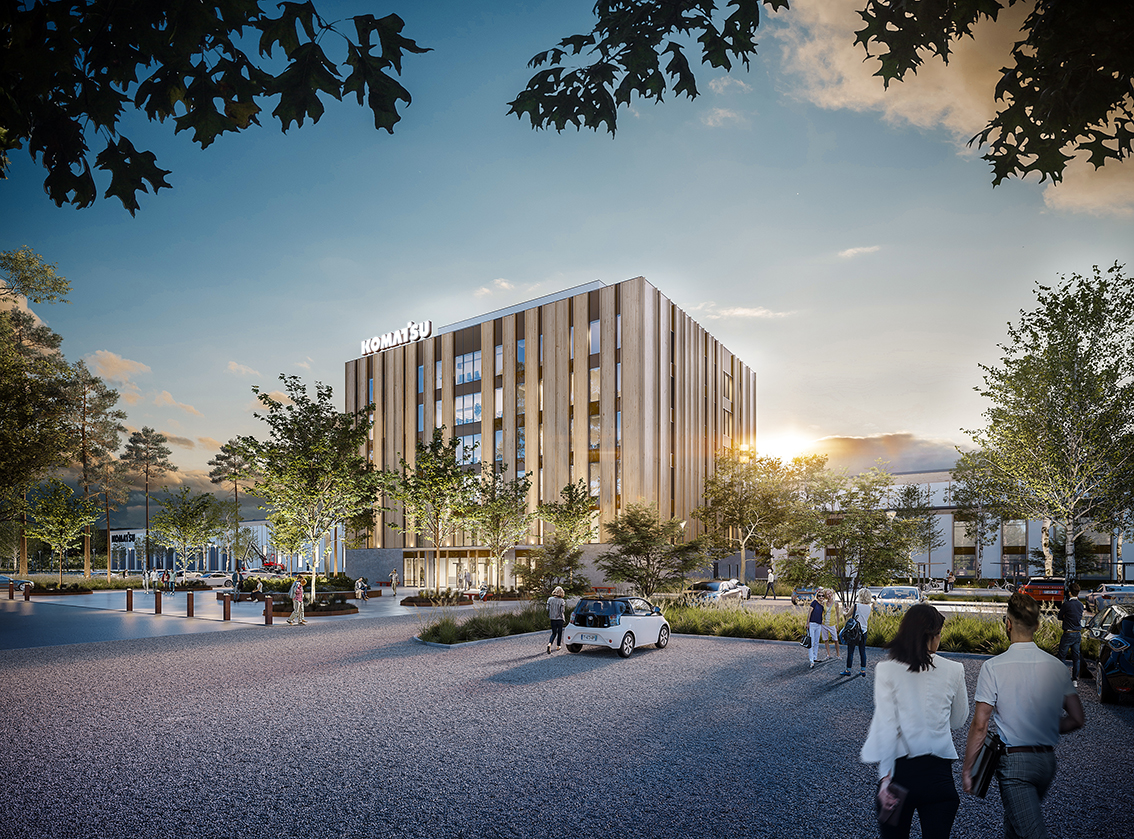 PROJECTS

Sustainable industrial area Klockarbäcken
Sustainable industrial area Klockarbäcken
This project is so far in the creative phase and is about building an ecosystem of industries, companies and actors within the Klockarbäcken area in Umeå, with a focus on sustainable and circular solutions.
In its first step, this idea has a connection to Komatsu Forest's new industrial plant at Klockarbäcken industrial area in Umeå. The ambition is to develop the plans to create sustainable and partly circular solutions for an entire ecosystem of companies and actors. Companies in the field may be interdependent; perhaps as suppliers and subcontractors in some form of business value chain, and partly to collaborate from a resource perspective. The goal is to create a CO2-neutral industrial environment.
Possible content in such a sustainable industrial area:
Sharing of premises, machinery or other tools
Sharing services for e.g. service
Sustainable transport to and from the area
Sustainable travel for employees (public transport, sharing services)
Common or sustainable logistics solutions
Reuse of process residues, such as wood and plastic (one industry waste can be another's input) or office interior
Share energy with heat and cold – some have excess while others have deficits. (See case microgrids and energy hubs)
Sollcellspark; collaborate with companies' roof surfaces to set up solar cells
Collaboration on production
Green area with e.g. water pond, beekeeping and plants – for increased ecological diversity
Help each other with social activities and services, such as common areas, training facilities, meeting places, restaurants and cafés, childcare, etc.
A first step: developing a concept
In 2021, the partners involved will develop a basis for what a sustainable industrial area could look like; from a circular approach and a holistic perspective – including addressing the needs of subcontractors and other SMEs with a touchpoint to the area. The ambition is to find concept solutions that can also be interesting for other physical places- both in the Umeå region and by extension other parts of Västerbotten.