PARTNER

Umeå Municipality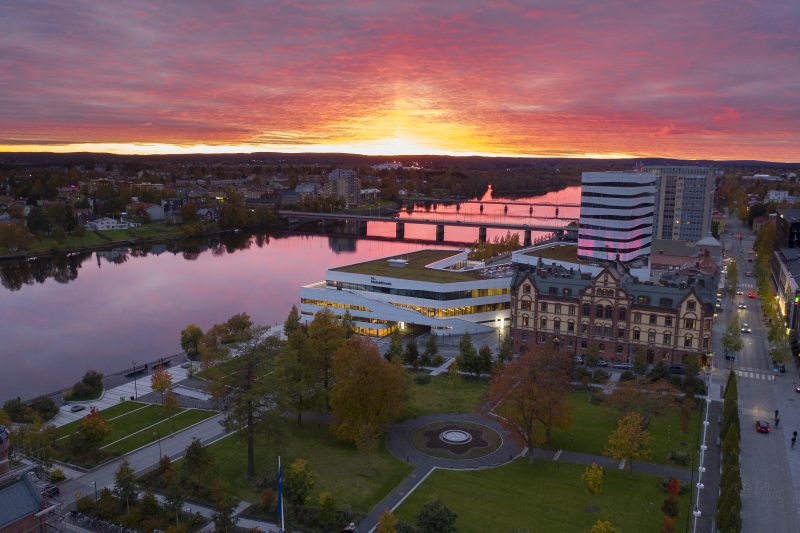 Umeå Municipality has high climate goals, we are convinced that collaboration is the key to achieving the goal. In Umeå municipality, we have been working for sustainable development for a long time, in both a local and global context. 
Umeå Municipality has a long experience of sustainability work, in our constant efforts to improve. This experience enables us to create good conditions for business to grow sustainably, in the necessary transition that the whole of society is facing. Umeå Municipality takes great responsibility and has the ambition to be a European forerunner where Umeå city will be climate neutral as early as 2030 and the entire municipality by 2040.    
Why is it important for Umeå Municipality to work with sustainability? 
" Umeå Municipality has a responsibility to ensure that our residents and future generations have a good quality of life, it is a priority assignment and something that is expected of us. That's why we support projects that involve business in sustainability so that all small, medium and large companies can develop sustainably. We want to create the conditions for companies to be able to create test beds and take great strides in the development work," says Anna Olofsson, Marketing Manager for Umeå Municipality.   
"In Umeå it is easy to meet and we know that we humans develop best when we work together. Collaboration strengthens innovation and enables new innovative solutions when we have the opportunity to put different perspectives in relation to each other.  We have long and good experience of this in Umeå," continues Anna Olofsson.  
What do you hope to achieve together with the other companies and organizations in the co-operation platform Viable Business Hub? 
— This project is well placed to be successful because several parties are involved from the outset, both from industry, academia and the public sector. It ensures an innovative environment where we jointly find the challenges that then become innovations and sustainable entrepreneurship. Exactly what we will develop, the process will show, but it is crucial that there are concrete activities and results, the climate does not let us wait," says Agneta Filén, Business Developer, Umeå Municipality. 
How can sustainability become an important part of the business and business? 
 " The industries in Umeå know that they play an important role in a sustainable society and many have already taken responsibility for this development, where the demands for sustainability also come from customers, who want to see responsible companies. The customer perspective often drives development and it will permeate all companies that want to be successful. The business community is undergoing a transformation where Umeå Municipality finances a number of projects in order to develop the economy sustainably. through new collaboration platforms and test beds," explains Anna Olofsson. 
" We all believe that sustainability is important and the project's goal is to strengthen innovation capacity and to contribute with skills if reduced CO2 load is important. Within the project we have the opportunity to review the environmental impact of participating industries and in the collaboration that is now emerging, we will be able to prioritize and create benefits," explains Agneta Filén. 
What have your successes so far in your sustainability work? 
" Umeå Municipality has been working with sustainability for a long time and is a progressive forefront in environmental work.  During the period 2015 to 2017 we reached the final of the European green Capitol. It is proof that our efforts to save on finite resources have been successful. Our municipal subsidiaries Vakin and Umeå Energi have worked systematically with the issues for a long time and have great experience.  
" Umeå is also at the forefront of social innovations, with solutions that create a good quality of life for our citizens. We have a measurably higher quality of life than in many other countries in Europe. This work includes the green transition together with equal living conditions for men and women, as well as efforts to ensure that our children are well off. Building a society that is good for children is also a society that is good for the environment. 
What are the important challenges that we can tackle together and find solutions? 
— The suppliers of the industries, the small and medium-sized enterprises in the region are priority participants in the project for us. We strongly believe that through collaboration between each other and together with technology companies, RISE and Umeå University will find and solve challenges that both strengthen the competitiveness of companies and the sustainable future of all of us, says Agneta Filén
— "For those of us who have worked actively with gender equality and diversity over the last three decades, it is a priority and we want it to be brought forward in cooperation. There are still challenges in the business world to take on and in this specific project we hope to bring about changes in the industry, says Anna Olofsson