PARTNER

Peab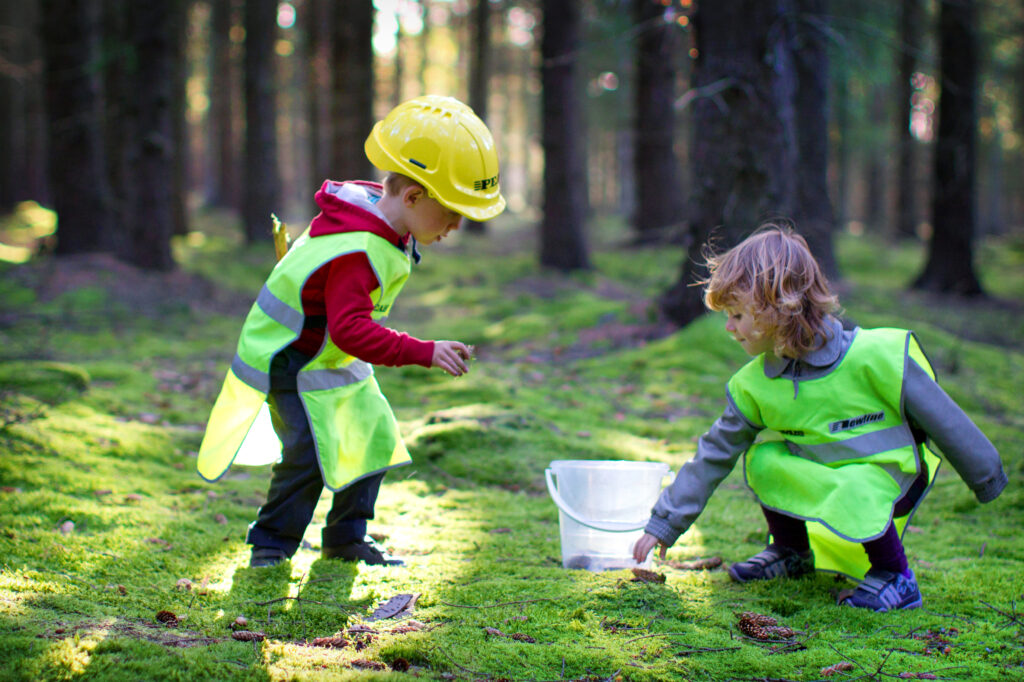 Peab contributes to sustainable social development and works to improve the everyday lives of people in the local community. It requires lifelong learning, constant development, curiosity and innovation in several areas.
Through collaboration and dialogue Peab wants to create a good understanding of the needs of the local community. The ambition is to translate this understanding into a locally produced community engagement in order to be able to benefit the people around us. The work environment is just as important. Peab also wants to take great responsibility for shaping a healthy and sustainable industry that can contribute positively to the development of society.
Why is it important for Peab to work with sustainability?
"Peab is a large local employer in the Nordic region and our business affects lots of people, both those who work with us and those who are in the society in which we operate. At the same time, the construction industry is also one of the industries that burdens our environment the most. Therefore, it is a matter of course for us to take responsibility for both environmental and climate issues and for having safe, healthy and inclusive workplaces that are characterized by diversity," says Maria Hernroth, Sustainability Manager at Peab.
"When it comes to gender equality, Peab, like the rest of the industry, has a long way to go to the goal, which must always be 50/50. Peab has a strong desire to take social responsibility, it is actually one of our four strategic goals. In addition, a sustainable way of working with high ambitions is something our stakeholders – customers, existing and potential co-workers, financiers, suppliers, etc. – expect. Sustainability is a competitive factor today and its importance continues to increase.
What do you hope to achieve together with the other companies and organisations in the collaboration platform Viable Business Hub?
"Cooperation, dialogue and joint development are key to our success in transforming and maintaining a sustainable society. We can all learn from each other and through viable business hub we get a platform for that learning. As more people pull in the same direction, we achieve a larger and longer-term effect," says Kajsa Sandström, Marketing Coordinator at Peab.
How can sustainability become an important part of the company and the business?
"There is no contradiction between business and sustainability. Today, sustainable working methods are a prerequisite for business development and thus a prerequisite for the business," says Maria Hernroth.
"Sustainability is therefore also integrated into the Peab Group's business plan and we have identified our essential sustainability aspects in three main categories that we call Human, Environment and Business. We work actively to reduce risks and seize all the opportunities that sustainability entails, which drives our business forward. An example of this is our ECO products, such as ECO-Asphalt and ECO-Betong. Another example is our social sustainability initiatives for young people, Peab Life.
What successes have you had so far in your sustainability work?
"Sustainability work takes place on many fronts and over a long period of time. Small successes are achieved all the time and when we look at the big picture, we see that we are moving in the right direction – but there is still a lot to do. We have reached and exceeded our ambition regarding risk observations in our workplaces. They, in turn, reduce the risk of accidents. Our employee engagement, an indication of how our employees feel and feel comfortable with us, is very gratifying about industry funds. Peab's business plan for 2021-2023 also adds a fourth strategic goal, Leading in Social Responsibility, where equal recruitment is a goal that we follow up and measure. For 15 years, we have also run the Peab School under our own management. In total, about 1,500 young people have graduated, the vast majority of whom have found jobs. If we look at the environmental aspects, we are making progress, not least through innovation. Among other things, through electrification of our vehicles and the continued development of ECO products," says Maria Hernroth.
What are the important challenges that we can tackle together and find solutions?
"If we are to continue to be an attractive and competitive region to live and work in, we need a common approach to sustainability in all three dimensions, ecologically, economically and socially. Our ambitions as a company are fully in line with Viable Business Hub's focus areas and we see that there are many synergies between us and the other participants. Transport, skills supply, gender equality, circular flows and digitalisation are some examples of interesting areas for us to collaborate on. In joint efforts, we will have stronger forces to carry out sustainable development work," says Kajsa Sandström.