PARTNER

Ålö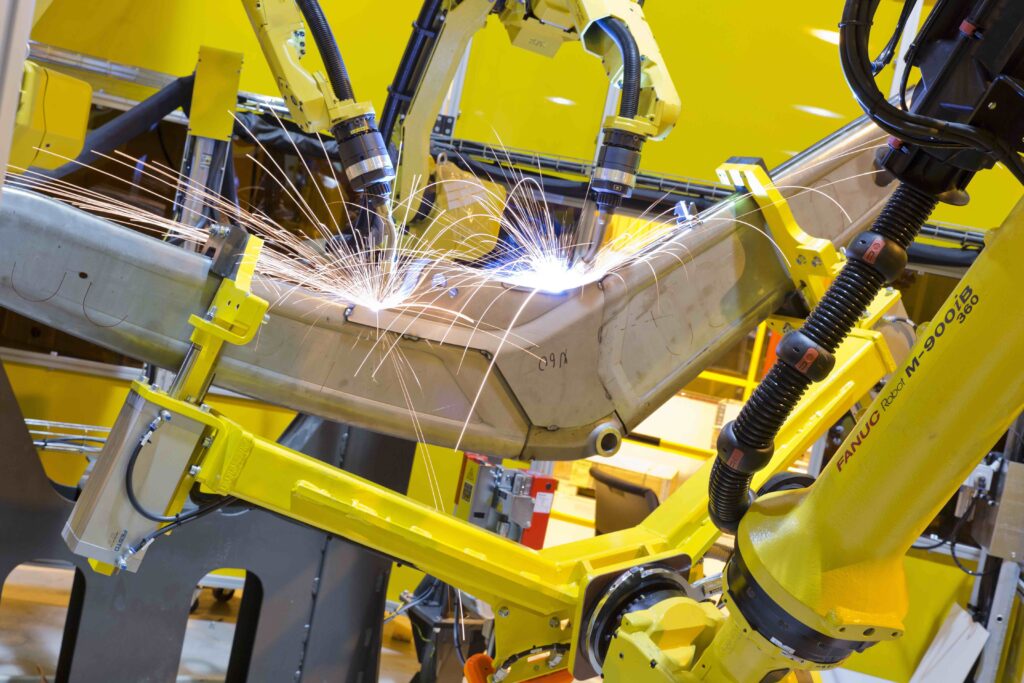 For over 70 years Ålö has worked side by side with its customers to create efficient and smart solutions for agriculture. The driving force has always been to increase productivity and improve the working environment for end-users, to make them more sustainable.
Ålö feels responsible for employees, customers, shareholders and other stakeholders.  If we want sustainable action, we must strive not only for economic, but also environmental and social objectives.
At the local level, many sustainability challenges facing industrial companies are similar and also complex. One can consider viable business hub as a think tank where we work with sustainability issues and at the same time act as incubator for the ideas generated. Pooled knowledge and research generate ideas that can be tested in practice thanks to joint investment. In addition, the effects are measured and evaluated on the basis of economic, environmental and social aspects. This is something that can be difficult to implement for an individual company in a competitive market and this is where Viable Business Hub can make a difference.
Why is it important for Ålö to work with sustainability?
"For us sustainability is more than just a buzzword. We always work with sustainability in mind. It is the foundation on which our long-term success is built, a prerequisite for being able to operate for another 70 years. This is the way we ensure that we contribute to the future profitability of the company and for society," says Niklas Åström, CEO of Ålö.
What do you hope to achieve together with the other companies and organisations in the collaboration platform Viable Business Hub?
"We have a distinct goal: we as a company must always work to become more sustainable. We have a duty to act responsibly in the long term. It is our responsibility as a company to strengthen the trust of our stakeholders by creating sustainable values and proactively managing the impact of our actions. In this way, we can create value for our company and society. If we want sustainable business, we must not only pursue economic, but also environmental and social goals," says Niklas Åström.
How can sustainability become an important part of the company and the business?
"For us, sustainability is an important part of our business. Technology offers great opportunities for us to continue to provide solutions for more efficient and smarter agriculture. Through product innovation in close cooperation with our industry partners, we can empower farmers all over the world to find solutions to the challenges ahead, solutions where technology and digitization provide sustainable productivity growth. In combination with constantly improving the way we conduct business, we will be one step ahead," says Niklas Åström.
"We are determined to do our part to ensure the growing population's access to food. By providing effective and smart solutions for farmers, we are contributing to rural development, which will, in a broader perspective, lead to the economic, environmental and social development of these areas.
"We focus on working with product innovation to ensure environmentally friendly operations. We are working to reduce our carbon footprint and promote safe and healthy workplaces. Equally important for the sustainable development of the company is that we have high ethical standards in the business we do and commit to human rights. We strive to understand farmers' activities, mindsets and need to be able to provide them with flexible solutions adapted to current requirements. Our choice of materials should reflect the relationship between sustainability and business; therefore, we are constantly working with our focus areas that we have developed together with expertise from members of our sustainability group together with other expertise within Ålö," says Niklas Åström.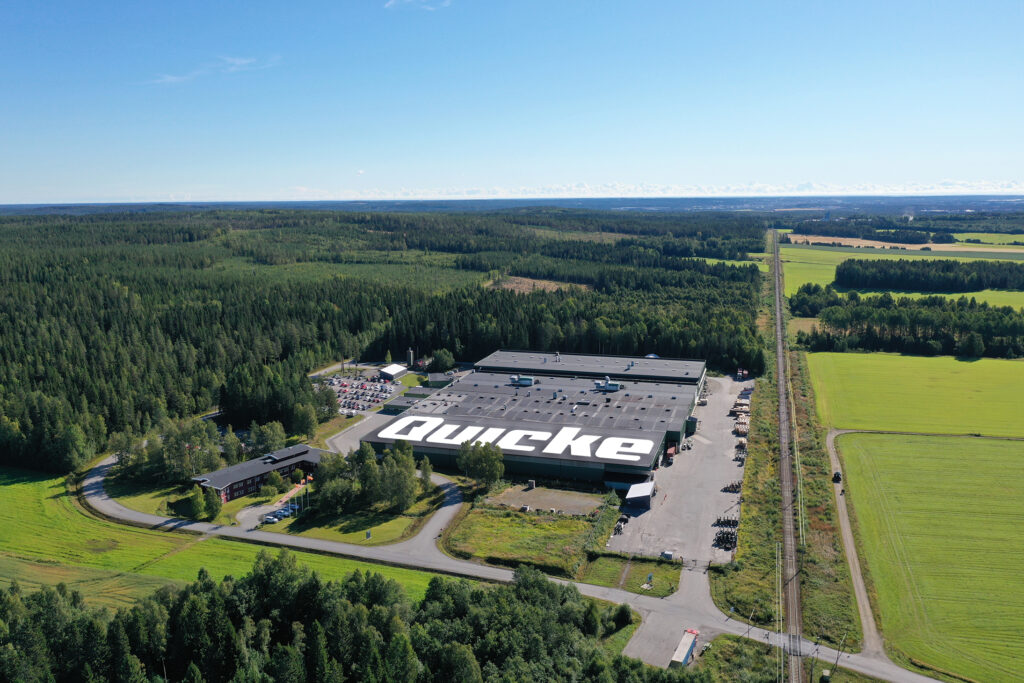 What successes have you had so far in your sustainability work?
"In 2019, we have continued to ensure environmentally friendly manufacturing by using the concept of continuous improvements to optimize the utilization of our plants. In addition, we have completed focused activities to reduce our environmental impact at a global level. Improvement activities span many areas from small things like optimizing employees' e-bike charging stations to large projects such as moving production of products to new energy efficient production facilities. This type of initiative creates cultural change and helps all employees focus on improved environmental performance. In total, water and energy consumption was reduced in relation to sales in our four plants by 20%, informs Johan Söderkvist, Quality & Environmental Manager.
"We have worked with specific measures and projects that have an impact throughout the value chain to improve the way we conduct our business. One example is that we have a goal; "minimize waste at all stages". With this goal, we have begun our journey towards reducing waste of resources in our value chain," adds Niklas Åström.
What are the important challenges that we can tackle together and find solutions?
"An increasing global population is, of course, increasing the demand for food. By 2030, food demand will be 60% higher than in 2012. It has a direct impact on agricultural activities worldwide, and thus also on our business strategy. The development of today's industrial societies has brought consequences that damage our ecosystem. With the adoption of the UN Sustainable Development Goals, we have embarked on a journey towards sustainability where all countries and all sectors are expected to contribute," says Niklas Åström.
"Based on our overall strategy, we have focused our sustainability work on five focus areas that we have deemed essential for our customers, other stakeholders and our profitability. In two of these focus areas in particular, we see challenges where we can create new opportunities together with local companies and stakeholders. These focus areas are about developing more environmentally friendly manufacturing and reducing our climate impact. They are in line with the focus areas viable business hub works with related to the energy system as well as transport and mobility. The collaboration will generate new solutions, joint efforts and shared risk will allow us to move from ide to practical application and evaluate the sustainability benefits they bring, for example through reduced carbon dioxide emissions," says Johan Söderkvist.